We are a branch of the Society for Creative Anachronism (SCA), a non-profit historical re-creation society with branches located in all regions of the United States and in many countries worldwide.
Our organization is dedicated to researching and re-creating selected aspects of the Middle Ages and Renaissance of Western Europe. While we're aiming for education and historical accuracy, we also like to have a lot of fun!
---
Our branch is located in the eastern part of The Barony of Madrone (Seattle and King County, Washington), within the Kingdom of An Tir.
---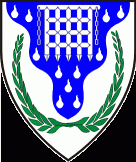 ---
Mailing Address:
Canton of Porte de l'Eau
c/o Barony of Madrone
12819 SE 38th St #424
Bellevue, WA 98006
Members of the Canton can also be found on our
Canton of PDL chatter (not SCA official) Facebook Page